HUNTING SEASON: September 1- March 1
The North Rim Hunt Club offers mixed bag of Western Colorado upland hunting from September 1 through March 1.  We recently added an additional 2,500 acres of access of prime upland cover for a mixed bag of pheasant and chukar hunting.
Duck and goose hunting is open during the annual statewide waterfowl season. The North Rim Hunt Club also recently added 2 1/2 miles of prime access on the North Fork of the Gunnison for some exciting shooting action.
Ask us about Cast and Blast fly fishing and hunting opportunities.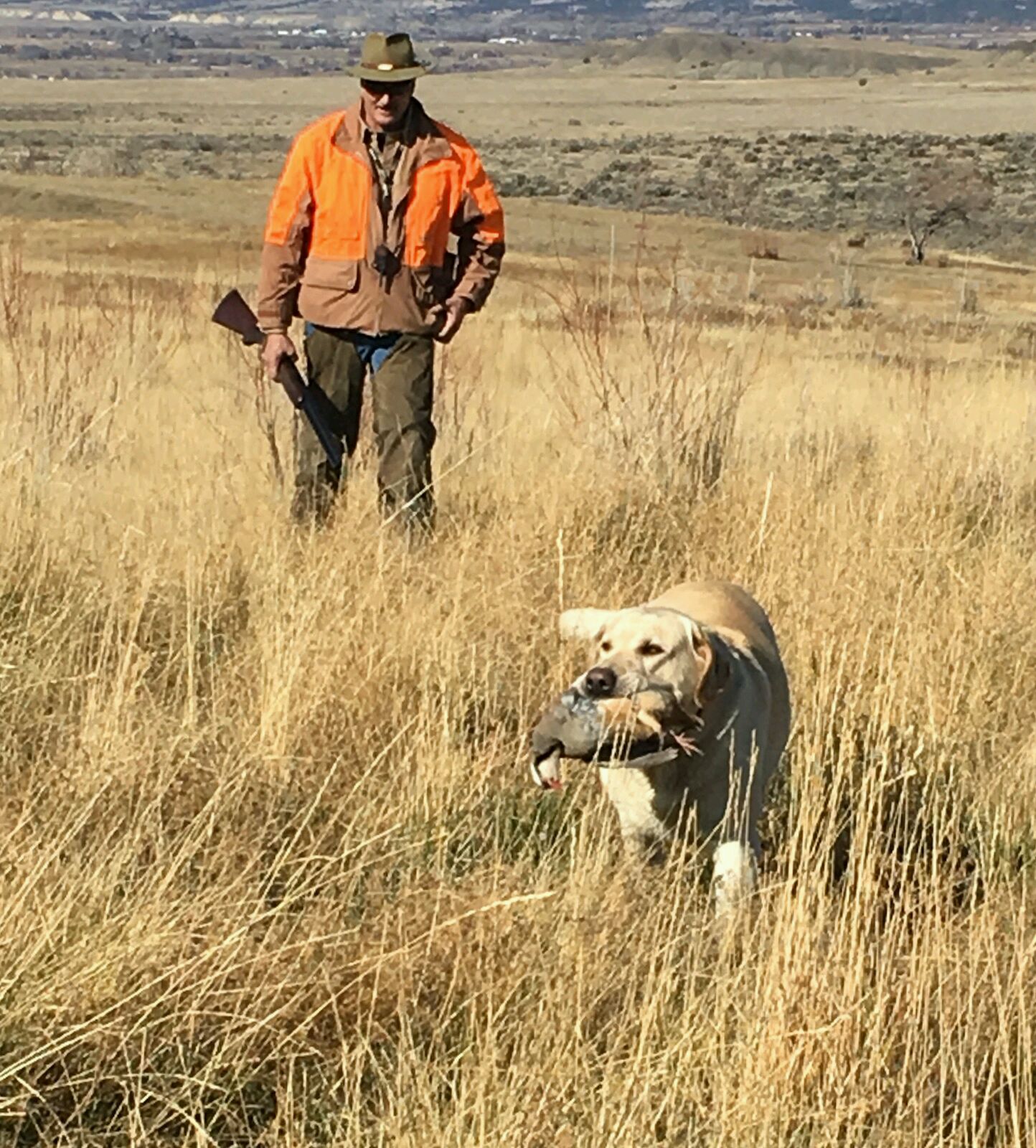 Waterfowl and Upland Bird Hunting
Non-member prices

Upland 1/2 Day Hunts:
Hunts start 8am to 12 pm and 1pm to 5 pm
Transportation to and from the field
Professional guides and dogs
You are also welcome to bring your dog(s).
Mixed Bag Upland Hunt ...……….... $450/ gun
Pheasant and Chukars
2-gun minimum
3-gun maximum per guide
Duck Hunt……………………………$450/gun
North fork of the Gunnison
Professional Guide
Cast and Blast………………………..$750/hunt/fish
Hunting at North Rim Hunt Club in the morning and fishing at Pleasure Park lower Gunnison River in afternoon
Escalante to Dominguez
2 per Boat
1-Day Float/ Hunt/ Fish
Wobble Deck Sporting Clays
Round of 50 $ 50.00 Round of 100 …………$ 100.00
Hunting opportunities with packages:
Mixed Bag upland hunt (Pheasant and Chukar)
European Pheasant Shoot (10 gun minimum)
September 1-November 30, February 1-March 1…….…$1,400/day/per person
Discount Rates available for Parties of six or more
Additional Activities:
Big Game with North Rim Trophy Hunts:
Elk Hunts
Deer Hunts
Jet boat trips
Wilderness walk/wade fishing trips
Airport pickup: (Montrose and Grand Junction)…..$125
Pick Up the Phone– Book Your Trip Now!