Choose From a Variety of River Rafting Experiences for All Levels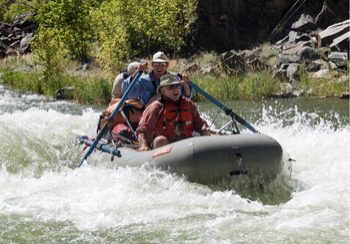 Gunnison Gorge Whitewater Rafting
The Gunnison Gorge is a 14 mile long white water adventure filled with exciting rapids, gorgeous Precambrian rock formations and abundant wildlife. Pool drop rapids range from class II to class IV. Native Colorado wildlife such as bighorn sheep, river otters, mule deer, eagles and wild chukar are often spotted. The spectacular view of the deep canyon walls reveals some of the oldest exposed rock formations on earth.
Pricing
The Black Canyon of the Gunnison
1-Day………………………………… $1,400 per boat (up to 4 people in one boat)
2-Day…………………………………$750 per person(4 person min.)
Escalante to Dominguez Canyon
Deep in the Gunnison River Canyon between Delta and Grand Junction, Colorado, are Escalante and Dominguez Canyons. This wilderness area can be visited only by boat. Waterfalls and plunge pools have chiseled cliffs through the Wingate, Entrada, Morrison, and Dakota formations. Dominguez Canyon features Ute and Fremont Indian petroglyphs and dwellings, as well as remnants of dinosaurs. Escalante to Dominguez is an excellent beginner paddle raft trip featuring gentle Class I and II rapids. Duckies and inflatable kayaks are also available.
Pricing
1-Day…………………………………$150/person (3-person min.)
2-Day............................................$450/person (3-person min.)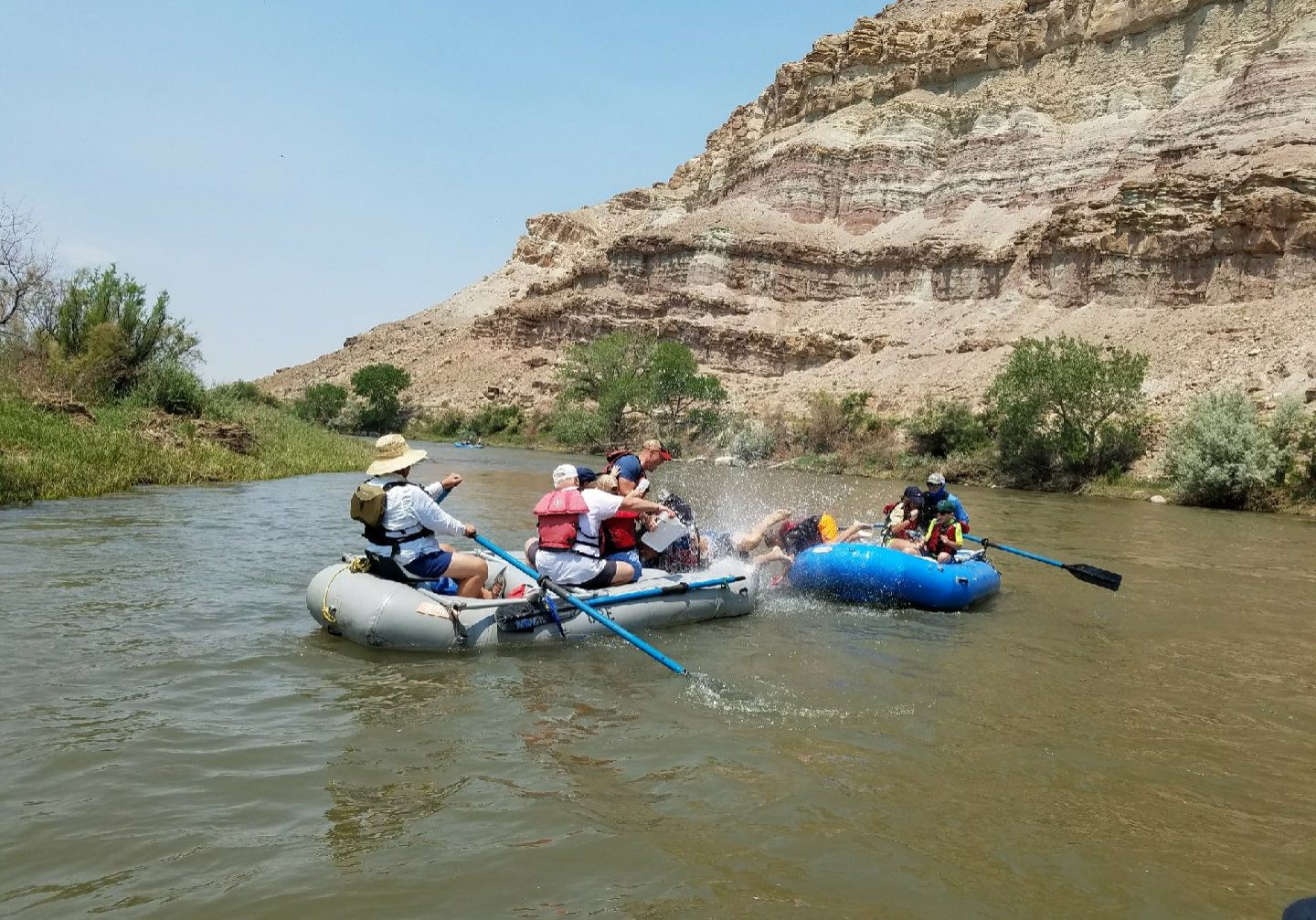 Confluence of the North Fork to Austin
This stretch of the Gunnison River has Class I and II rapids, offering a more laid back experience. Good for young kids, families, and youth clubs. We offer ½ day and full day trips. You can expect to see abundant wild life on this scenic trip.
Pricing
½ – Day……………………………… $80 /person (3-person min.)
1-day North Fork to Delta................$130/person (3-person min.)
San Miguel near Telluride
The San Miguel full day whitewater rafting trip is ideal for people ages 12 and up. This trip starts at the Beaver Creek put-in with class II and III rapids and ends 19.5 miles at the Pinon Bridge take-out. This trip descends over 800ft through Norwood Canyon. You will see all kinds of wildlife including waterfowl and big game.
Pricing
1/2 day-upper and lower stretch......$95.00 per person (2-person min.)
1/2 day private raft upper or lower...$395.00 per raft (1-6)
1- day Deep Creek to Beaver Creek....$145.00 (2-person min.)
1-day Beaver Creek to Pinon bridge…. $155 per person (2-person min.)
2-day over night white water on the San Miguel…. $350 per person (2-person min.)