"Western Colorado Upland Hunting At Its Best"
Located in Hotchkiss, Colorado, the North Rim Hunt Club is a premier destination for upland hunting enthusiasts. With over 2,500 acres of prime upland cover and 2-1/2 miles of private waters on the North Fork of the Gunnison River, you get access to one of the best upland bird hunting and fishing opportunities Colorado offers.
Fall & Winter Bird Hunting Opportunities
September 1, 2023 - March 1, 2024
Half-Day Upland Hunt
Enjoy a thrilling half-day upland hunt featuring both pheasant and chukar.
Details:
Morning or afternoon hunts are available: 8 AM-12 PM or 1 PM-5 PM.
Transportation to and from the field is included.
A professional guide with a trained dog will accompany you to the field.
Your guide will clean and package your birds.
You are welcome to bring your own dog if you prefer (ask for pricing).
Price:
$30 per bird (7-bird minimum fee), plus $150 per guide.
3-hunters per guide maximum.
Get ready for an exciting bird-hunting adventure!
Call Us Now To Reserve Your Hunt
Have some questions? Give us a ring now.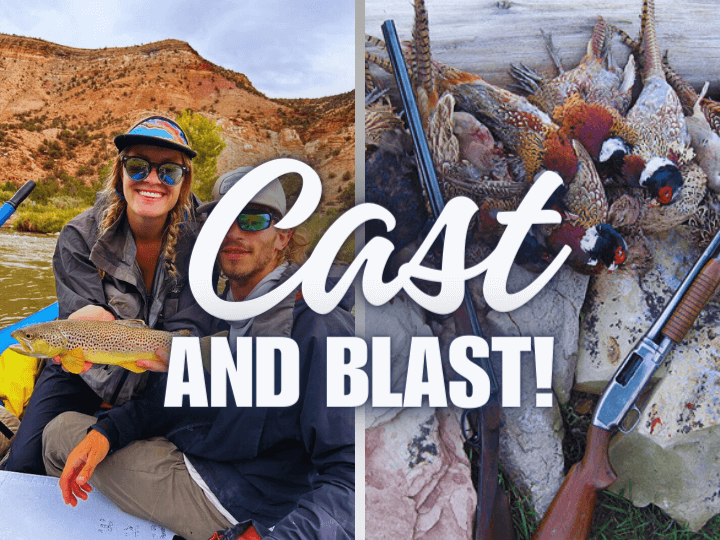 Cast and Blast (Hunting & Fishing Combo)
Experience the thrill and tranquillity of both hunting and fishing in one full-day adventure. Your day will be split into two exciting halves.
Start your day with a half-day of upland hunting at the North Rim Hunt Club in the morning. Embrace the challenge and enjoy the rush of upland hunting for pheasant and chukar.
Next, you'll spend your afternoon float-fishing the scenic lower Gunnison River. Your fly fishing expedition will stretch from Escalante to Dominguez Canyon, offering you access to one of the most productive trout hatcheries in the nation.
Details:
Groups are limited to 2 hunters per boat, plus your guide, for an intimate and focused experience.
Price: This thrilling all-day adventure is priced at $750 per person.
Enjoy the best of both worlds with our Cast and Blast package.
Call Now To Book Your Cast and Blast
Have some questions? Give us a ring.
"The Best Experience on the Western Slope"

North Rim Hunt Club has the best "wild bird hunting" experience on the Western Slope. The native cover allows the birds to act as they would if Mother Nature put them there herself.
~Geordie Vanmarter
Additional Fall/ Winter Opportunities
Wobble Deck Shooting
Our wobble deck promises a dynamic shooting scenario by throwing targets in all directions, challenging even the most seasoned shooters. 
Round of 50: $50
Round of 100: $100
Float Fishing
Depending on the weather, Dory and jet boat float fishing trips may be available.
Airport Pickup Available
Airport pickup in either Montrose or Grand Junction: $125
Or Request a Call-back Using the Form Below. . .
Why Choose the North Rim Hunt Club/ Gunnison River Expeditions?
✅ World-Class Guides
Our guides are among the most experienced guides in the industry. Many of our guides have 10-15 years of experience boating, fishing and hunting the Gunnison Gorge.
✅ Serving Customers for Over 37 Years
Owner and Operator Al DeGrange established Gunnison River Expeditions (GRE) in 1985. GRE is recognized as the largest and most experienced outfitter in the Gunnison River region.
✅ We offer premium trips for the most discerning sportsmen and women.
Our professional guides will offer you a VIP guided experience. If you have any concerns or special requests, please let your guides know. We will do our best to accommodate you!